Discover more from NFT Protocol Newsletter
Newsletter and updates exclusively on all things about NFT Protocol.
Over 6,000 subscribers
Governance, Staking & More
NFT Protocol Weekly Update: 17 September 2020
Over the coming 2 weeks, we're launching Governance and Staking! We've also provided some highlights to the forthcoming update to our Roadmap, including a Decentralized NFT Exchange. And we've added a new contributor!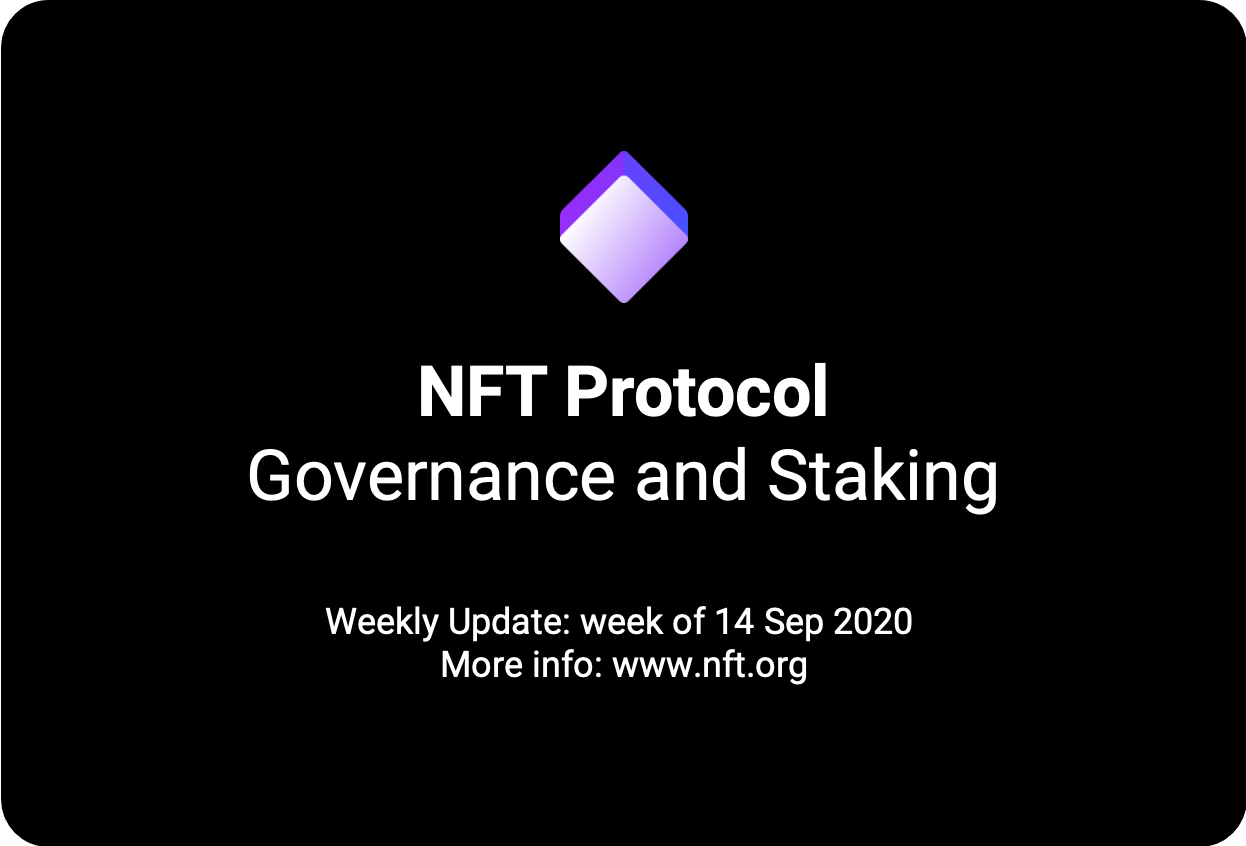 ---
1. Governance
Participate in the future of NFT Protocol!  
We are launching community-led governance. 
As we progress the project towards greater decentralization, the development team is pleased to be launching off-chain voting. Off-chain voting is currently the fastest and most reliable way for communities to direct the future of decentralized projects. 
We're utilizing the open-source Snapshot platform, developed by the folks at Balancer Labs and successfully powering communities from Aave to Yearn. 
How it works:
Proposals are created for free by both developers and the community

Each proposal and vote requires the participant holding 100 $NFT tokens

Proposals and votes are signed messages (relayer receipts) stored on IPFS

Token holders vote off-chain by staking $NFT tokens

The voting result is verifiable

Developers execute the action on behalf of the community
It is planned to launch week of 21 September at: https://docs.nft.org
Image: How Snapshot works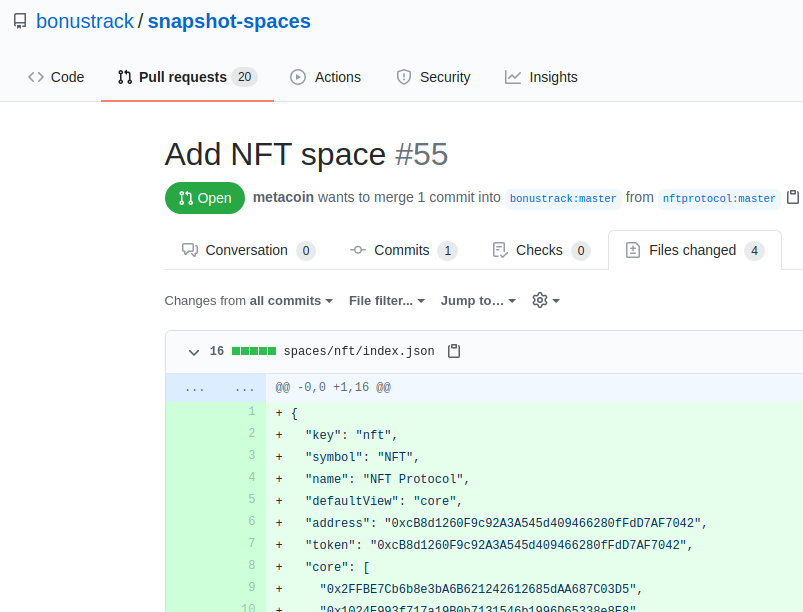 ---
2. Get staking!
In conjunction with our governance platform (above), we're pleased to be launching governance rewards. 
Our goal is to not only implement community voting, but also incentivize active voting and community participation in governance of the Protocol.
We are kicking off with a 90-day staking program. Here's how it will work:
Time period - the reward program is for 90 days. The Staking Wallet will open and launch Oct 1st 2020

Staking requirement - stakers must stake a minimum of 10,000 $NFT tokens into the Staking Wallet

Voting requirement - during the 90 day period, stakers must participate in 5 or more voting proposals from their participating wallet (NB: the user must retain 100 $NFT tokens in their participating wallet in order to be able to vote)

Reward - a 1.1x $NFT token multiplier will be awarded at the 90-day unlock to a staker if they have met the 5-vote requirement. If the voting requirement is not met, tokens return to the participating wallet without the multiplier bonus

Staking limit - a maximum of 5 million $NFT tokens may be locked in this program. A single participating wallet may not lock more than 1 million $NFT tokens

Benefits - stakers who participate in this inaugural program (Tier 1) will offered the opportunity to rollover their staked tokens into a subsequent staking programs with significantly preferential reward multiplier over new stakers.
The program will open early week of Sep 28th. Staking contract information will only be available at our website: https://docs.nft.org 
---
3. Roadmap Update
The development team is pleased to provide highlights to our forthcoming update to the roadmap! (Roadmap v0.2). 
TL;DR
Staking and governance - throughout September and October the team will continue to add new staking, governance and reward features.  The above governance and staking programs are the first of this wave of offerings. 

Decentralized exchange - we are adding a Decentralized NFT Exchange into the roadmap. Numerous marketplaces, NFT issuers and buyers have expressed challenges re-selling NFT assets. This is an immediate challenge faced by the industry and we have front-loaded it into our development pipeline. Over the course of Q4 2020, we plan to develop and launch an MVP of an open decentralized exchange platform for NFT's. The product is intended to emulate the simplicity and user experience of Uniswap. It is planned that the NFT DEX will allow NFT's to be swapped for other NFT's, stablecoins or decentralized cryptocurrencies with an on-chain system, and also enable marketplaces and individual NFT sellers to integrate the DEX into their own marketplaces or virtual storefronts.
An updated roadmap is expected to be released next week. 
---
4. Updates
Contributors
We're pleased to report that Luke Wagman has joined the core contributor team for NFT Protocol.  He has also become an equity investor and Board Advisor at Blockparty, the first marketplace that will utilize NFT Protocol.
Luke was the second team member and Chief Content Officer at CoinMarketCap prior to its sale to Binance in April 2020. At CoinMarketCap, Luke led relationship development throughout the cryptocurrency industry, from exchanges to projects and market participants. Prior to Coinmarketcap, Luke served as an analyst at Goldman Sachs and Blackrock.
We're super excited to have Luke to join the team. We look forward to his contribution towards onboarding partner projects, marketplaces and integrations across the space.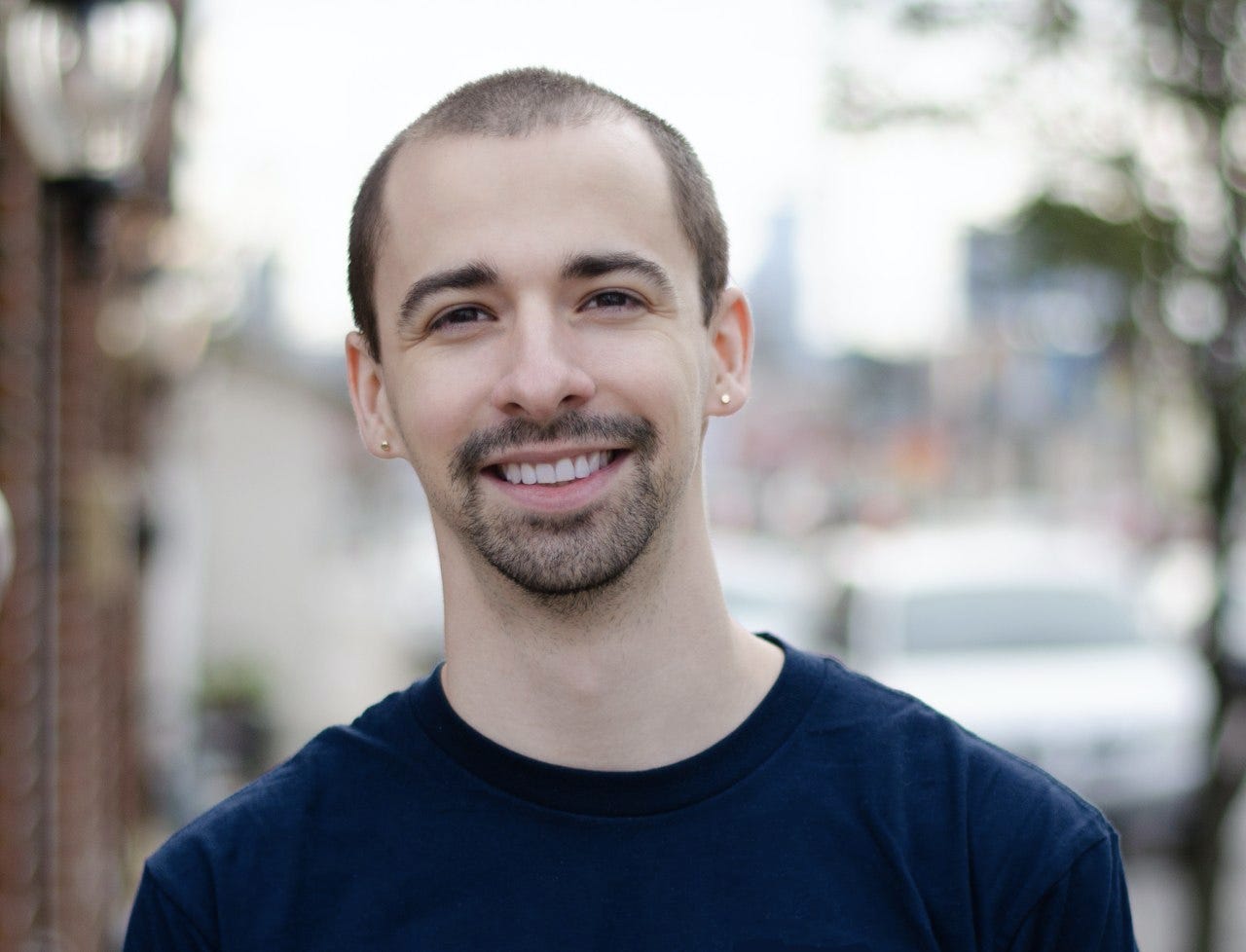 Image: Luke Wagman
New domain name
We have migrated over to nft.org.  This domain name matches our ethos and goals of creating a fully open and decentralized protocol.